Nominate your school for a fully funded wellbeing program
Does your school face socio-economic or geographic barriers? You may be eligible for a philanthropically funded program. Complete the form below to find out more.

WHY PROJECT ROCKIT?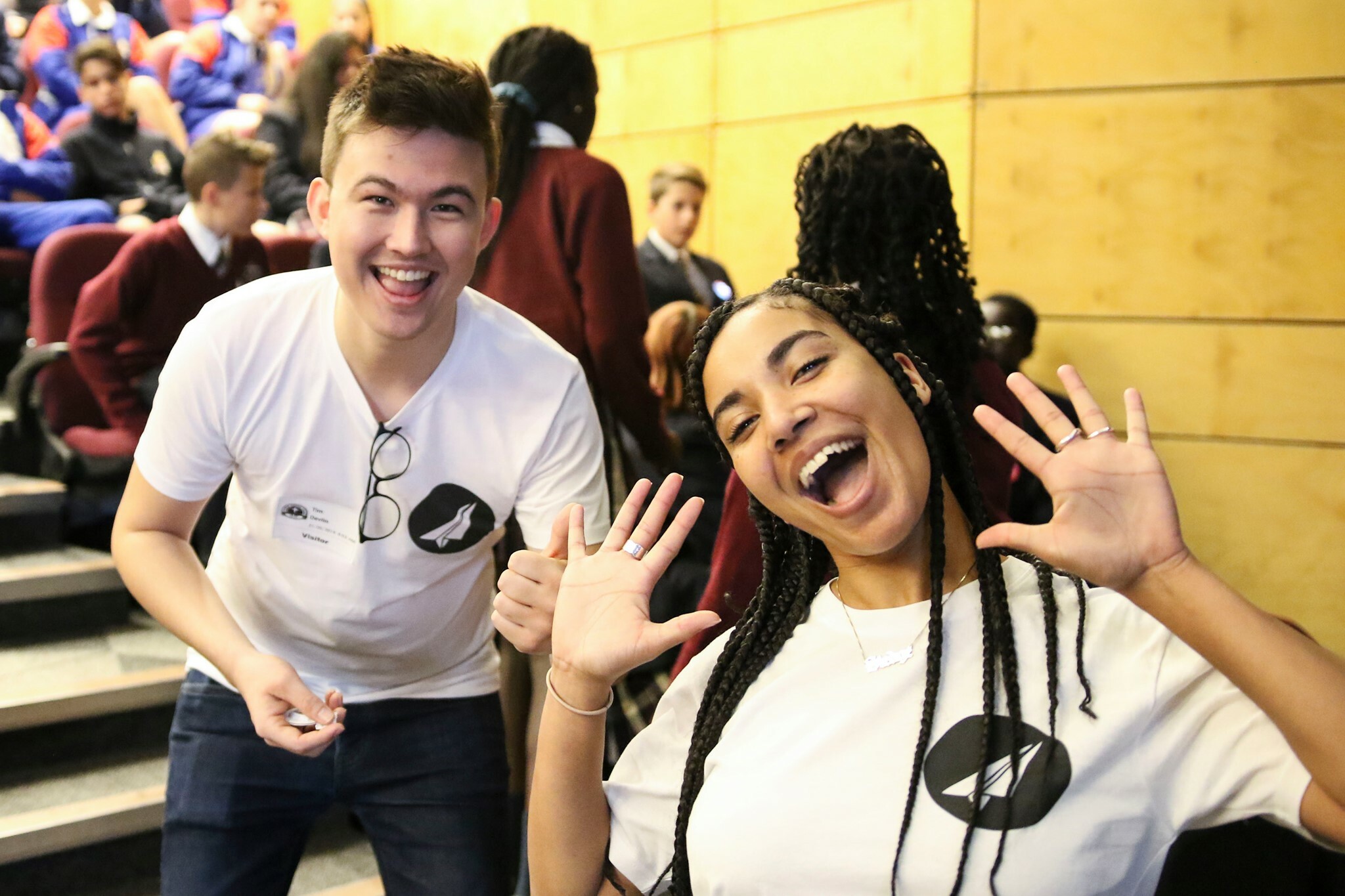 PROJECT ROCKIT is Australia's youth-driven movement against (cyber)bullying. Through our signature youth-led workshops, our passionate team has directly trained over 600,000 young people to challenge bullying, build leadership and foster inclusive communities - at school and online. PROJECT ROCKIT workshops are strengths-based, curriculum aligned and equip young people with the skills, empathy and motivation to challenge bullying and build inclusive communities.

Now, we've established the Project Rockit Foundation to make sure that Primary and Secondary students in schools facing socio-economic and geographic barriers, can fairly access opportunities to stand up, speak out and build kind and respectful communities. When it comes to wellbeing, no student should be left behind.

"PROJECT ROCKIT students build better relationships, foster empathy and reinvent themselves in new and wonderful ways...this is why working with them makes a difference."
– Adam Somes, Kingswood College
HOW DOES IT WORK? 
Unlock the potential of a fully funded PROJECT ROCKIT program, typically valued at $4000-$6000 per school.
Your school will receive
✔️Award-winning face-to-face workshops for your student cohort
✔️12 month access to Digital Platform, resources for the whole school community (Secondary schools only)
Your school community is equipped with the tools to:
Challenge bullying, hate and prejudice

Build kind, safe and inclusive online spaces

Foster empathy and peer connection

Build healthy relationships

Grow wellbeing and resilience
And in return?
Evaluating for impact!
Schools who receive funded programs agree for their students to complete a simple online evaluation after the program is delivered. It takes about 5 - 10 minutes and supports the evaluation for our philanthropic partners and improves our programs.
NOMINATE YOUR SCHOOL TODAY
"PROJECT ROCKIT changed the environment of our class and school society. It really made a big difference and helped our school become a better place."
– 14 year-old participant