In 2006, two siblings launched an anti-bullying project that would grow into a youth-driven movement for positive social change...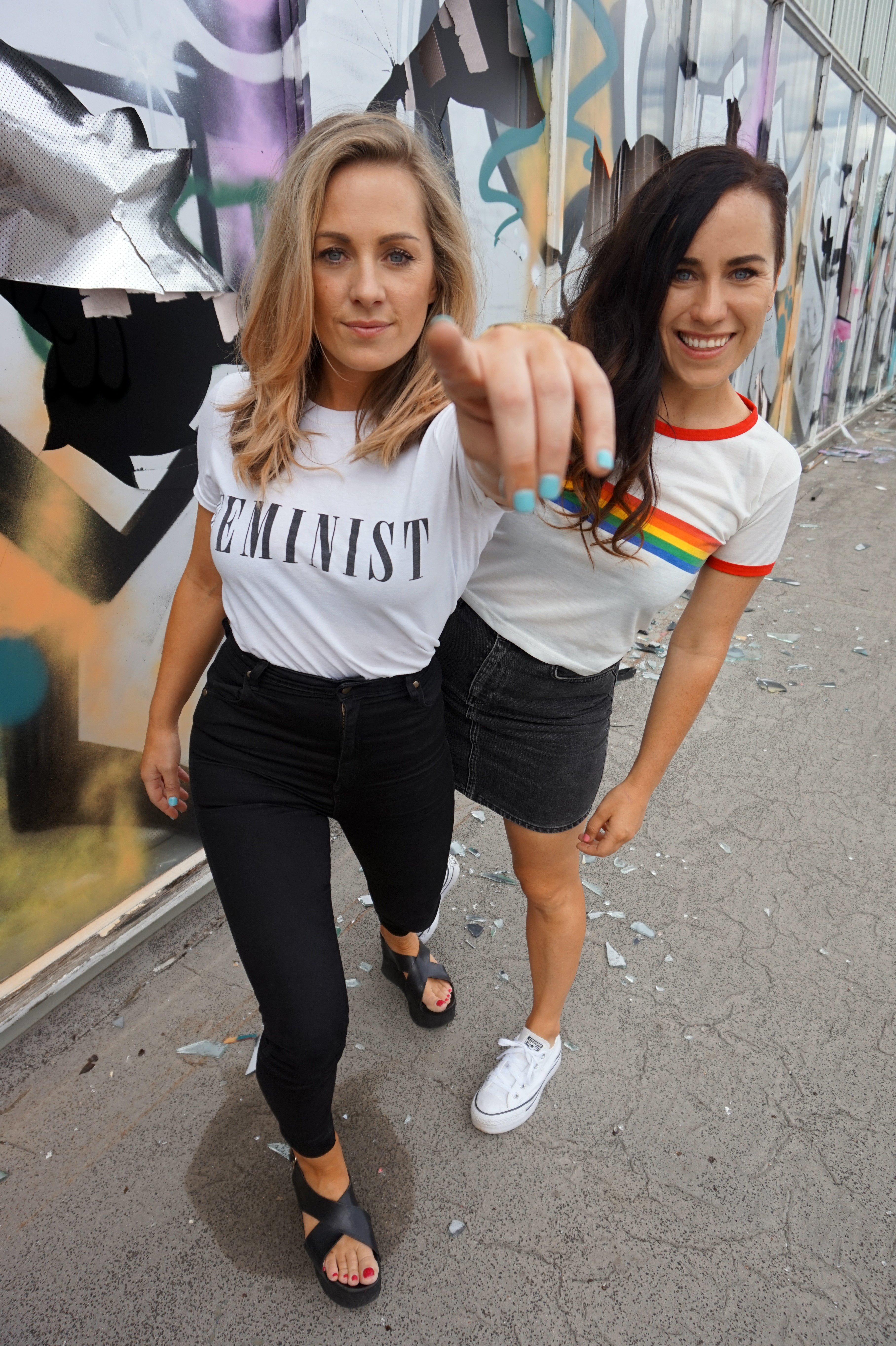 Our humble origins
Growing up, Rosie and Lucy Thomas saw the impacts of bullying all around them. Words and actions cut to the core of a person's confidence, sense of belonging and identity. For those who experience bullying firsthand, those who witness it, and those inflict hate, the long-term negative outcomes are profound. But as we're finding our way through school, the connection is felt beyond the stats, it's deeply personal.
As high school students, they sat through lectures and programs that told them "don't bully", "just ignore it", "walk away" or "turn off your device" – tired advice that offered no real solution and placed full responsibility on the person being targeted.
Rosie and Lucy saw an opportunity - to create genuine, lasting change in schools we need to elevate young people as leaders on the issues that impact them most. That's when 'PROJECT ROCKIT' was born.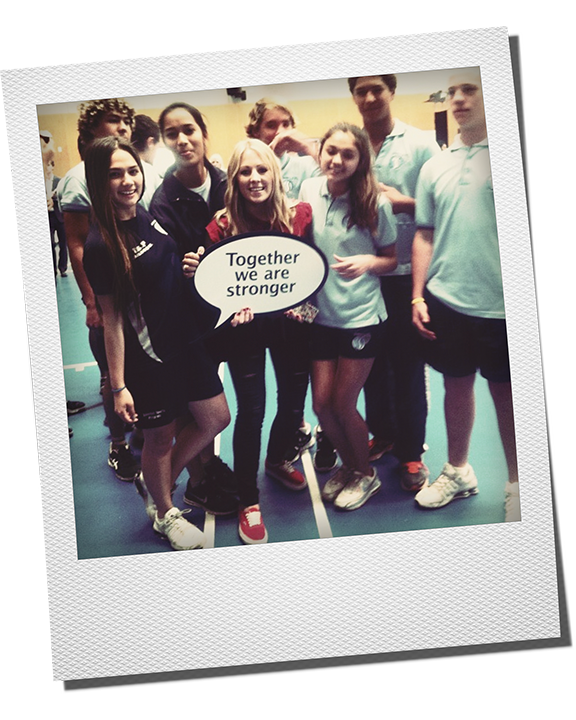 Project to enterprise
PROJECT ROCKIT started out as a handful of workshops in local schools. Drawing together an evidence base of research and lived experience, the workshops took a vastly different approach to the standard 'anti-bullying approach...' 
Rather than presenting a lesson, motivational talk or lecture, the workshops take a 'show not tell' approach - using a toolkit of high energy activities, role plays, discussion, experiments and 'aha' moments to break through stigmatised issues and allow students to explore their own learning and beliefs.

Early pilots showed strong results, with 96% of participants reporting an observable positive difference in their school culture following their PROJECT ROCKIT program. Evolving from community project to social enterprise, PROJECT ROCKIT began scaling program impact by elevating passionate, young leaders into career-starting employment delivering our peer-based workshops into schools.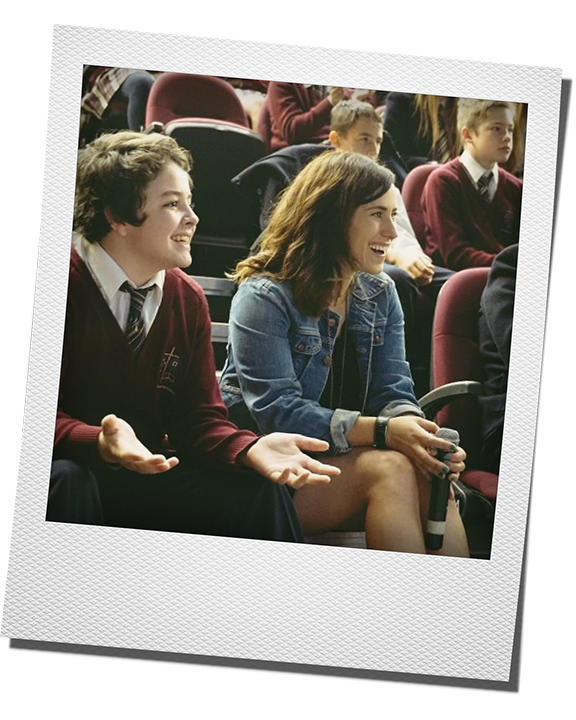 Youth at the centre
Central to PROJECT ROCKIT is the ethos that lived experience is expertise. Our role isn't to teach or impart knowledge, it's to spark curiosity, empathy and courage – to hand over the mic to young people and actually listen.

From the very beginning, PROJECT ROCKIT ditched the labels of 'bully' and 'victim' and instead approach bullying (online or offline) as a behaviour. This framing allows room for growth and invites every student to meet their positive social potential, irrespective of past experiences. In navigating difficult issues, we adopt a strengths-based, future-focused approach to support psychological safety while working with a whole peer cohort.

And by creating these spaces outside of the day-to-day experience of school, our workshops are a vehicle for cultivating peer connection and utilising a 'power in numbers' to establish cultural norms where kindness is cool, and bullying is cringe.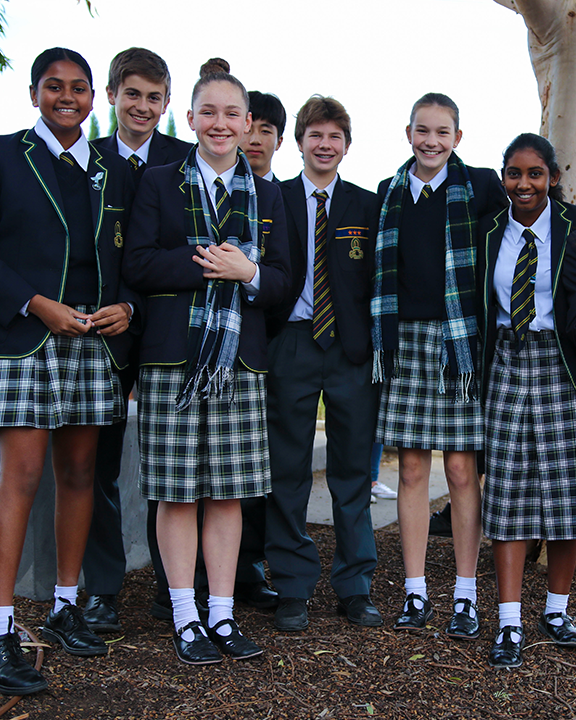 A nationwide movement
What started small has now grown into a youth-driven movement, positively impacting over half a million young people all over Australia the country, uplifting 70+ young people into employment, and shaping global thought leadership on young people's social, civic and digital participation.
Central to our approach is an ethos of elevating youth voices to the level of powerful decision-makers, serving in official safety boards and advisories of major social media platforms including Meta (Facebook & Instagram), Snapchat and previously Twitter.
To this day, PROJECT ROCKIT upholds a continuing commitment to a 'young people at the centre' model of social innovation, engaging young people at all levels of impact - from co-research, to co-design, to co-delivery.
Because the future is bright when it's youth-driven.