School Workshops
Wherever you are in Australia, PROJECT ROCKIT can work with your whole school community to reduce the prevalence and impact of bullying. 
Our School Engagement team is on standby to listen and build a program to best fit your needs.
ENQUIRE NOW
WORKING WITH YOUR SCHOOL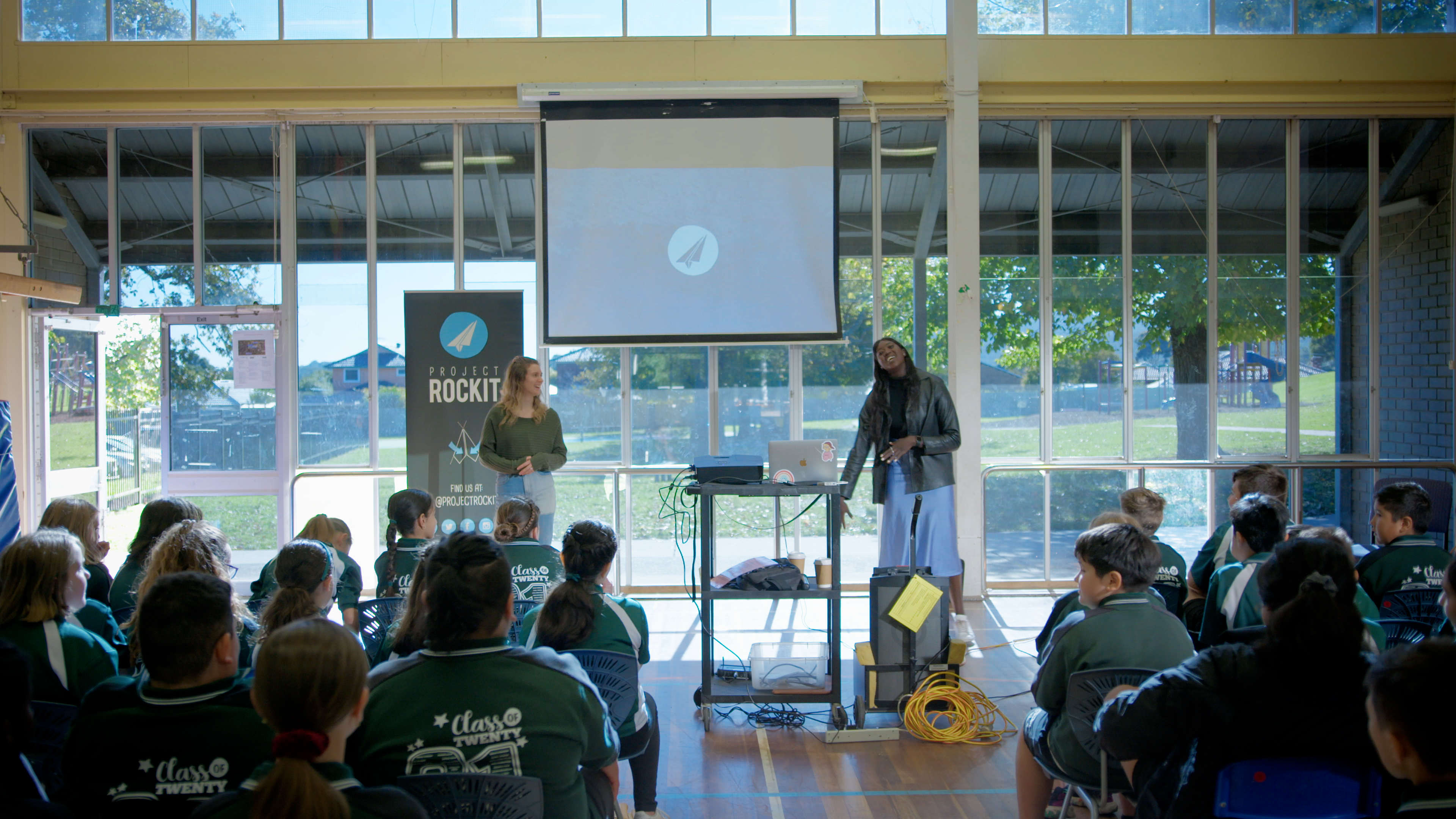 School workshops

Our school workshops are designed to support students in Years 3 – 12, bringing young and passionate presenters to your school for a high impact learning experience. We can work with multiple year levels year-on-year to closely partner with your wellbeing and leadership approach.

Digital resources
PROJECT ROCKIT Plus is our resource package that brings dynamic youth-created content into your classroom. When you book your school workshops, ask our team how these can best be used alongside your program or as a standalone classroom resource.
An important notice on PROJECT ROCKIT's involvement on the School Mental Health Menu for Victorian Schools.

Read here.




GET STARTED
"PROJECT ROCKIT changed the environment of our class and school society. It really made a big difference and helped our school become a better place."
- 14 year-old workshop participant
"The entire atmosphere was incredible, I still think back to that day and the fun I had. I think we all found a new respect for being the person we all want to be online."
- 15 year-old workshop participant
CONTACT OUR TEAM